About Central Bali
Central Bali is also a popular destination.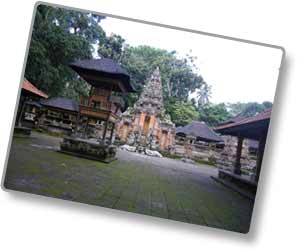 At the heart of Central Bali lies Ubud, which is famous for its arts, crafts and culture. Ubud was once the seat of one of Bali's main kingdoms and the royal palace compound is open to the public.

Ubud is known for good quality accommodation and excellent food, as well as being a great base point for exploring the rest of Bali.

Although a bustling urban centre, Ubud is also known for its rice fields. Many hotels back onto rice fields, offering a great view and a visual insight into 'real' daily life. Only a few minutes walk from central Ubud will find you in what appears to be rural scenery, with rice fields, ducks and lush greenery.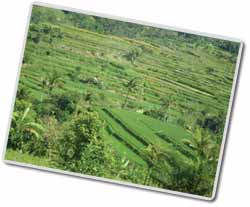 Because of its location, Central Bali makes the North, South or East regions really convenient to explore either in a day trip or a multi-day trip.

Central Bali also has a milder climate than South Bali, being somewhat higher in elevation. While it still gets hot and humid, the heat is often not as oppressive.

An experienced driver, Dewa is able to recommend accomodation in Central Bali, as well as day and multi-day destinations. You can contact Dewa here for more information.








Testimonials
I have used Dewa's services twice on my trips to Bali and am very impressed with his knowledge, courtesy and professionalism...

Read more...
You may also be interested in: