About North Bali
North Bali offers a refreshing change away from the hustle of South Bali.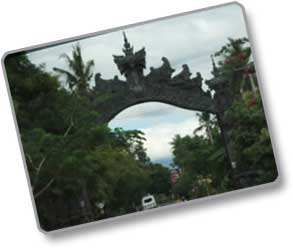 The trip into through the highlands into the north is one not to be missed. The cool mountain air, views of Lake Bratan and Lake Buyan and the lovely mountain village of Munduk are just some highlights of the trip.

There are many other attractions in the area, including a Buhddist monastery, hot springs and some of the best snorkelling Bali has to offer.

Near the northern tip of Bali lies Singaraja, which was the old Dutch colonial capital. Singaraja is an interesting city, with colonial architecture still visible.

Lovina is a sleepy group of seaside villages, just to the east of Singaraja. Known for its black sand beaches, dolphins and laid back lifestyle, Lovina is worth staying at for at least a night or two.
Testimonials
My husband and I recently came back to the US from a wonderful vacation in Bali and we had the pleasure of having Dewa as a tour guide and driver. He is friendly, respectful and…

Read more...
You may also be interested in: